Rangeley Lakefront Cabin
We're excited to add a new cabin available for rent in lovelely Rangeley, Maine. Located directly on Rangeley Lake, this three-bedroom cabin will make for a perfect, peaceful getaway It has a large lawn down to the waterfront, new hardwood flooring throughout, and new kitchen. Floating dock with small beach area and fire pit. The perfect getaway.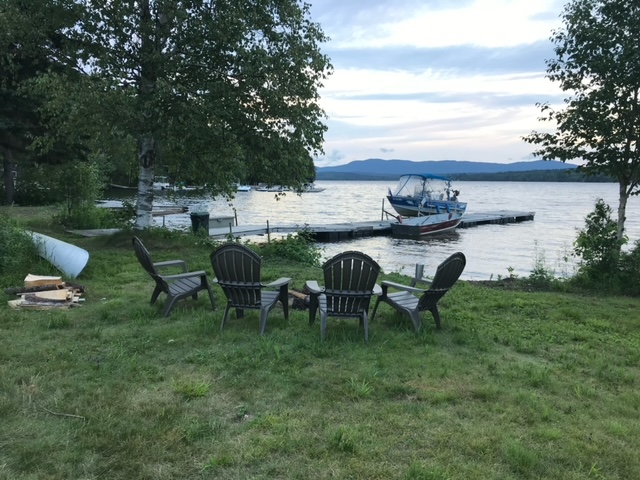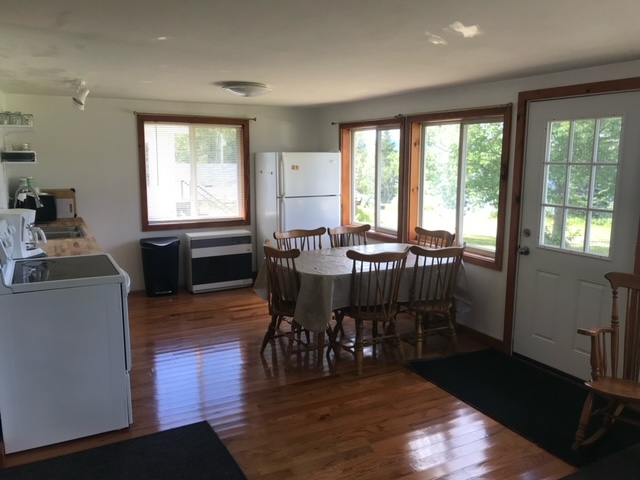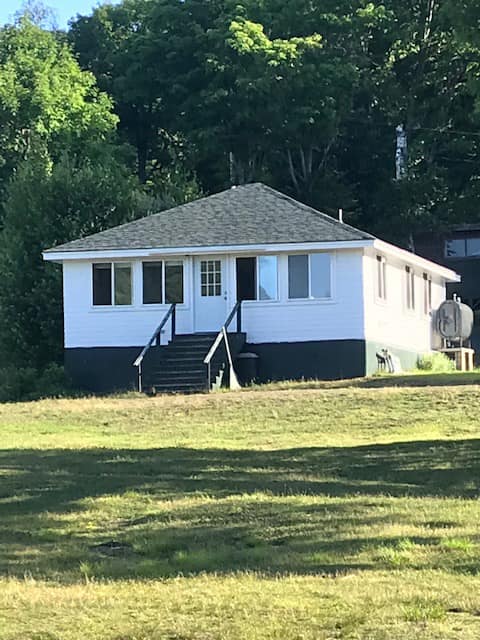 ---
Meadowood Cabin, Nestled in the Rangeley Woods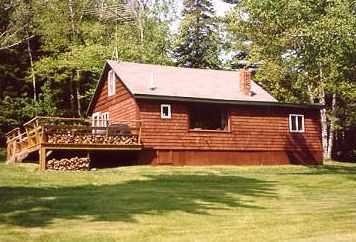 Meadowood Cabin, a four season non-smoking rental property located in the heart of Rangeley Maine, is nestled at the edge of acres of woods overlooking Rangeley Lake. Its private serene setting where the meadow meets the trees, assures a pleasant departure from the hectic pace of everyday life.
Although the tranquil setting is perfect for a restful holiday, Meadowood offers much more than blissful relaxation. With its private access to the ITS trail system just outside the door, you can explore some of the most breathtakingly beautiful scenery in Maine. ATV trail is one mile from the door. For those who enjoy water sports, guests have access to a dock slip and swimming on Rangeley Lake just across the road. Fishing on Rangeley Lake is legendary, and Rangeley Lake Guide Service is available for all of your recreational needs.
The cozy cabin has an open well-equipped kitchen, dining, and living area with a large picture window overlooking Rangeley Lake and Saddleback Mountain Ski Area. Meadowood includes two queen bedrooms downstairs and a bathroom with shower. A wood stove with glass front sits upon a brick hearth and makes a pleasant addition to the oil heat on chilly days. DirectTV Satellite is available for those who want to relax yet stay in touch with world events at the same time. The upstairs loft area holds six single beds. Our spacious 14' x 24' deck is a perfect place to enjoy your morning coffee while watching the sun rise over Saddleback, as the mist lifts from the meadow. Relax at days end around the fire pit, watching day melt into night as hundreds of stars fill the sky.
No matter what your sport- hiking, hunting, snow shoeing, cross-country skiing, birding or biking- there's no need to go any further than your doorstep since Meadowood is surrounded by hundreds of acres of untouched forest, streams and beautiful scenery. Nearby public tennis courts, two golf courses, scenic flight service, skeet and trap shooting, new workout facility as well as ATV, boat, Seadoo and snowmobile rentals assure an activity to delight everyone.
If you are ready to watch the activity of deer and fox instead of the NASDAQ, to exchange running errands for running across the lake on snowmobile or Seadoo; if you think its time to trade your ride in the carpool for a ride through the woods on an ATV, a vacation at Meadowood is right for you.
Because we understand that your pet is part of the family, we welcome your well-behaved dog or cat and have a spacious run behind the cabin in a shaded area.
---
Shaun will be happy to help you with reservations, or answer any question you may have. You can click here to send an e-mail using our website form, or phone 207-649-3542. Or, email at shaun@fishrangeley.com.